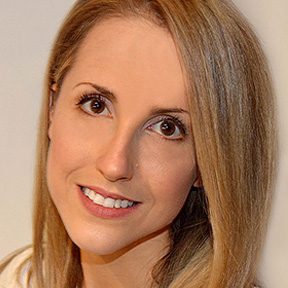 Lisa Flynn
Director / Teacher
Lisa has a wealth of experience as a vocalist in both original and cover bands, spanning across multiple styles of music. She has performed in duos, trios and big bands (consisting of 12 plus instrumentalists), and was recently selected to represent Australia as a vocalist in the World Championship of Performing Arts held in Los Angeles.   Her extensive performance experience, years of teaching and studies have enabled her to acquire a solid understanding of a broad range of vocal styles and techniques necessary to master them.
Lisa currently divides her time between teaching lessons at Melbourne Voiceworks and co-writing songs for film and television with a Melbourne-based producer.
She holds a Bachelor of Music, Advanced Diploma of Jazz/Popular music, Diploma of Jazz/Popular Music, and  Estill Figure Proficiency Certification.
As part of her increased interest in voice science, Lisa has obtained her Estill certificate of Figure Proficiency, undergone further Estill testing and is soon to commence her internship to become a certified Estill Master Teacher.
Estill is a model endorsed by vocalists and voice professionals worldwide. The model encourages independent control of all vocal structures within the larynx responsible for generating voice, and components of the vocal tract (or throat) responsible for regulating resonance.
Developing understanding of how to voluntarily control the structures of the voice, and how to apply them empowers vocalists through freedom, control and flexibility to realise the true potential of their voice, without straining or compromising the health of the voice.  The Estill model is based on voice science, and therefore has no aesthetic bias, lending its appropriateness to all music genres, both speaking and singing.
Lisa has a caring, patient demeanour and the innate ability to help people feel instantly at ease. She takes the time to get to know you, your musical goals and any challenges you have.  From this she then navigates the most effective method of learning to assist you in leveraging your complete potential.
She utilises mindset transformation tools to shift any limiting beliefs and/or negative thinking patterns that may be holding you back, and turns them into nurturing and empowering ones that benefit both your singing and your life. Lisa is highly passionate about helping people achieve their vocal goals while simultaneously supporting the individual behind the voice.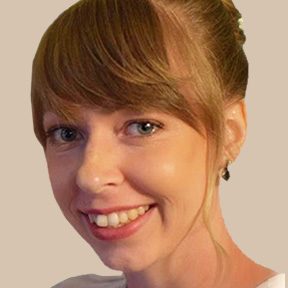 Anita Levy
Singing Teacher
Anita Levy, born and raised in Japan, studied Bossa Nova and Jazz in Brazil at Souza Lima, a feeder school for Boston's Berklee College of Music.  She has been part of a Brazilian ensemble and has performed as a singer in Portuguese at various venues in Melbourne and in Japan.  Anita continues to spend her time teaching, performing and composing music as she collaborates with artists from around the world.   Anita comes to us as an experienced singing teacher helping students develop a healthy voice and to find their own sound, no matter their preferred genre.  Students benefit from her music experience, her knowledge as a performer and all the personal support she gives each student.
Anita completed her Bachelor of Music majoring in Jazz and Contemporary Performance at Monash University and has completed her Estill Voice Training Level One and Level Two studies.  Anita keeps up to date with the latest techniques in vocal training.  She has participated in workshops with local and international artists both in Brazil and Melbourne which has given her rich and varied networks.
Anita sees the potential in every student.  She works with her students to see them develop new skills and grow in confidence.  Fun is an important component of the lesson enabling them to deepen their love and appreciation of music and the voice.  Anita helps students realise that they already have endless possibilities and potential in regard to their voice that can be developed and strengthened.  She helps students to have a growth mindset allowing them to soar to new heights and to explore new sounds working with them in a systematic way to cater to individual learning styles.